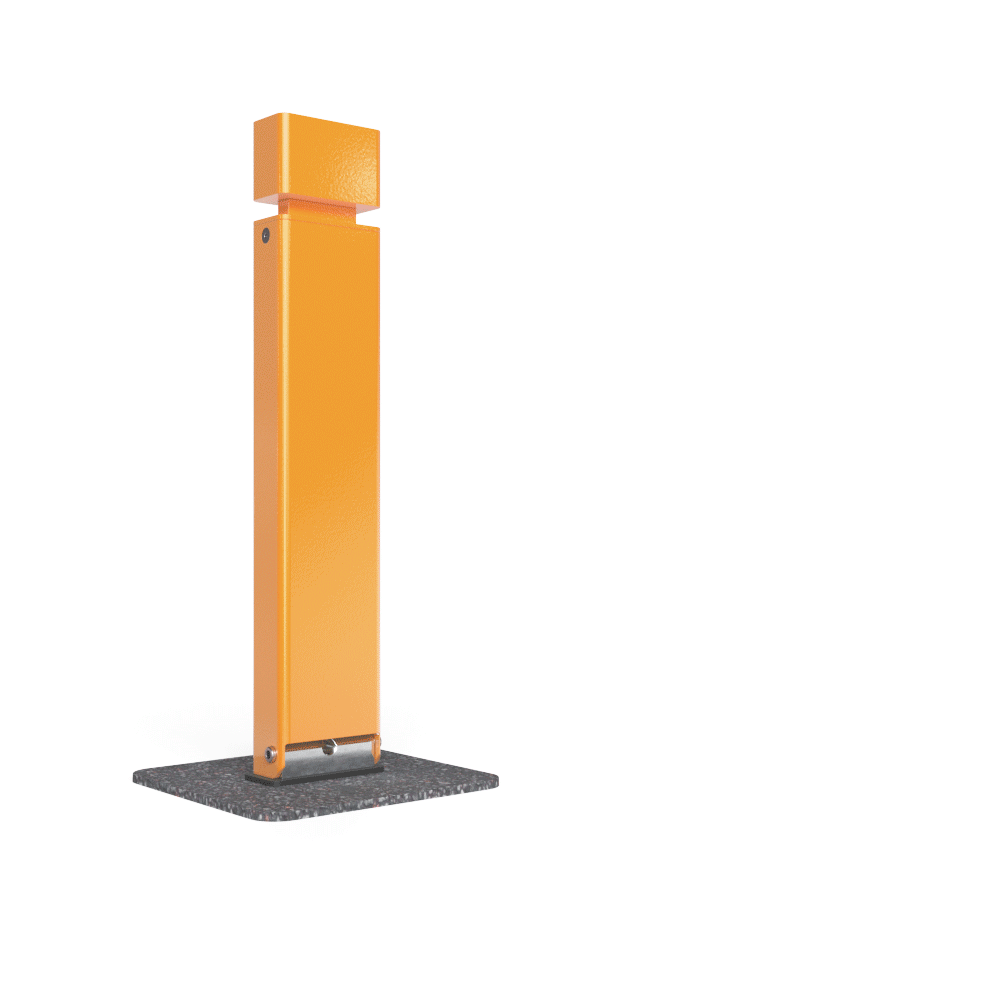 The Three Things You Must Have
in a Collapsible
Collapsing without replacement. What good is a bollard which has to be replaced if collapsed in an Emergency? MaxiForce Collapsibles are bollards that can be pushed over without damaging the bollard or its foundation. Just replace a small, inexpensive insert and you're back in business.
Thoughtful Design. A collapsible bollard should be easy to use, look great, and blend perfectly with its surroundings. Our collapsible bollards DO.
Integrity. A collapsible bollard should be made from the right materials with the right technologies. Ours are based on the best technology available and are proudly made in the USA.
3 Ways to serve You.
Choose One.
2
I need fast return contact from product team
3
I need to download information about MaxiForce Collapsible bollards
Getting a quote is as easy
as shopping online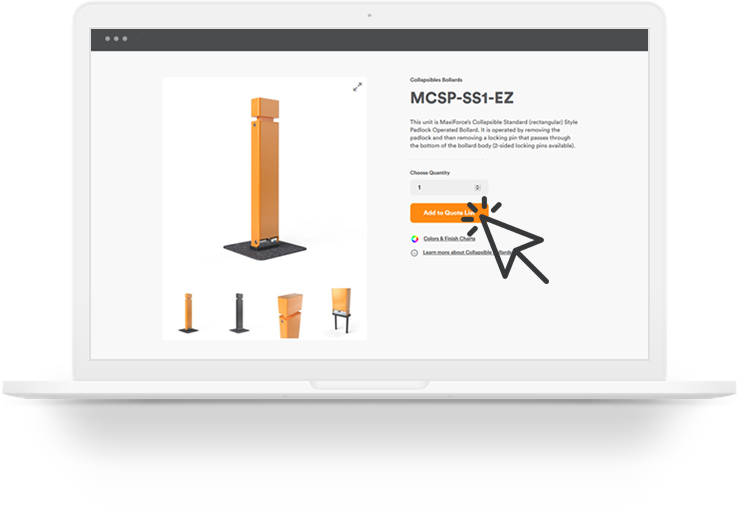 The best of bollard functionality and design
Patented breakaway feature allowing emergency access and easy and quick post repair
Unlocks and folds down quickly
Once collapsed the bollard body is only 3-5/8" off the ground, allowing vehicles to pass over easily
Folds up and re-locks rapidly
Three different head style options
Available in over 80 colors & finishes
Go to Products & Get a Quote
Get rapid return contact by
taking a few seconds of your time
(Usually same day, Monday through Friday!)
Get the Collapsible
Product Brochure in one click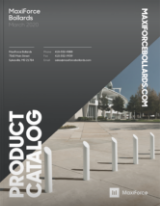 Get the latest MaxiForce Product Catalog
The shortcuts to everything you need. We are here to help!