MaxiForce Bollards are a super-functional, cost-effective, and flexible barrier solution, which makes them the preferred traffic control choice for many public and private end users. Our bollards have been installed in thousands of premises and are highly recommended by life safety professionals.
Choosing the right style of bollard can be a complicated task. Before choosing your bollard solution we advise you to carefully consider what you expect from your bollard. Check MaxiForce's Guide on how to choose the right solution for your needs.
MaxiForce offers an extensive range of more than 50 standard bollard solutions. In addition, we are capable of customizing products to make them fully compliant with your individual demands. Check our Product Comparison Chart to discover the key functionalities and benefits of our different bollard solutions.
Should you have any questions or concerns, remember that our friendly team is always happy to discuss your requirements and give you valuable advice.
MaxiForce's Five Tips on choosing a bollard solution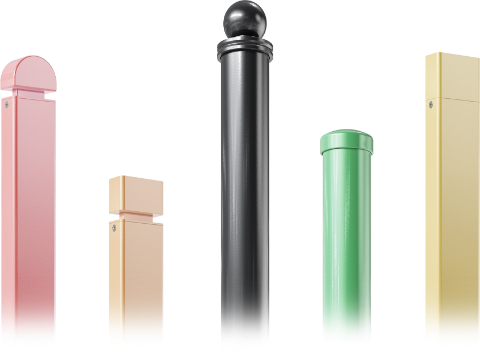 The shortcuts to everything you need.
We are here to help!
Codes & Standards
All MaxiForce products, content materials, and manufacturing processes are
in compliance with industry codes, standards, and performance-based measures.
Find out more

Looking for a specific product information?
The shortcuts to everything you need.
We are here to help!