This is where you get to meet the brains behind the bollards! The MaxiForce team may be a melting pot of innovators, creatives, tech enthusiasts, and strategists but we've all got one thing in common – a love for what we do. We help clients solve problems through a unique combination of modern efficiency and old fashioned care and support.
We share a united vision to keep communities everywhere safe.
Background
Karen has worked in the security industry for over 17 years (the past 7 with MaxiForce), with a focus on customer service and support. At this stage in her career, engaging with the customer has become second nature. Karen enjoys assisting individual clients reach their business goals by listening to their needs and coming up with creative solutions to deliver results.
At MaxiForce
As the primary customer service point-of-contact within MaxiForce, Karen is a central part of the business. She understands the importance of first impressions and to that end is highly professional and proficient in all customer dealings. As an Account Manager, Karen's work entails the transference of information, providing pricing details, and following up with customers to help assess their needs and expectations.
Out of work
Karen unwinds taking in the simple pleasures of life. Not someone who enjoys being idle, when she's not hanging out with family or friends, she actively seeks out a project be it gardening, home improvement, or devouring a good book.
Background
Wiebke graduated with a B.A. from Denison University and demonstrated excellence in technology sales and customer service roles at Teksystems and Oracle. Following a period dedicated to family, she transitioned to healthcare and subsequently excelled in sales and customer service at Intellimar Holding, before becoming an integral part of MaxiForce. Wiebke takes pleasure in assisting individual clients in attaining their business objectives by attentively understanding their requirements and devising practical approaches to deliver successful outcomes.
At MaxiForce
As a main customer contact at MaxiForce, Wiebke skillfully manages diverse communication channels, promptly addressing calls and emails. She ensures customers' needs are met by diligently following up with information, providing quotes, facilitating orders, and going the extra mile to fulfill their requirements, all with an unwavering commitment to their utmost satisfaction.
Outside of work
When not pursuing her passion of the Ironman triathlon or marathoning, Wiebke enjoy travelling, reading, and spending time with her family and friends.
Background
Backed by a Master's degree in International Economic Relations and Marketing along with 15+ years of experience in Strategic Marketing and Business Development, Elina has a clear cut trajectory for the company's progress in the coming years. In her role as Director of Growth and Strategy, she strives to capitalize on MaxiForce's outstanding reputation and product offering to develop strategies that provide customers with exceptional service and value.
At MaxiForce
Very much task orientated, Elina wears multitasking like a well-fitted pair of gloves. She seamlessly juggles assessing new leads, keeping on top of market niche development, and following up on all customer needs. She pushes herself and the rest of the team to go the extra mile in delivering value beyond expectations for current and potential clients, while simultaneously improving on business practices and overall efficiency.
Out of work
Elina's Interests lie in the Arts, Design, and Psychology. In her free time she's either off travelling to some exotic destination to explore a different culture or pursuing more lowkey pastimes like swimming or socializing with family and friends. Very often the urge to spend time with nature will have her disappear for hours on a long hike.
Background
John is Maxiforce's General Manager and the driving force behind product development. With over 22 years of experience in physical security and systems design, John is constantly re-imagining how MaxiForce can positively affect the bollard industry. Drawing from past experiences in architecture, IT management, physical security, field service, construction, product design, and systems development, John brings a uniquely broad perspective to the world of bollards.
At MaxiForce
John's deep commitment to his Company, Community and Customers has resulted in a long list of successful projects and satisfied customers. At its core MaxiForce prides itself on delivering a fanatical degree of customer support and product innovation. To this end, John has surrounded himself with a team of top-notch talent to revolutionize the industry one bollard at a time!
Out of work
In his downtime you'll find John enjoying outdoors, spending time with family and friends, and brainstorming new community benefiting solutions.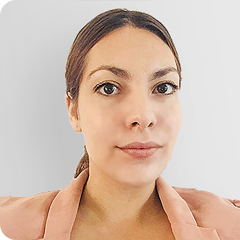 Andy Flores
Product Development
Background
Andy Flores has been working in the design, construction and engineering industry for the last 10 years. Having a degree in Architecture and playing different roles such as an account manager, project manager and draftsman within these industries has allowed her keen eye for detail to be the reason for her high quality work and leadership.
At MaxiForce
Within MaxiForce Andy plays the role of an architectural consultant and leads product development. She helps guide the team into a clearer understanding of an architect's mind and the thought process needed to guide projects into completion.
Out of work
When out of the office Andy enjoys hiking and playing tennis, as well as spending time with her niece CJ. She considers herself one with nature and enjoys spending as much time by the beach as possible. When not on an adventure with CJ, you can find her reading a book or sketching her next projects.
The shortcuts to everything you need. We are here to help!