How MaxiForce used Aesthetically Pleasing Bollards for Improved Security and Visitor Experience
Project: A Professional Sports Stadium and Concert/Event Venue
Location: Maryland
---
Overview
During a recent phase of facility renovations, the decision was made to upgrade some physical security features, including some of the site furnishings around the venue. The sports stadium featured a seating capacity of more than 80,000 over five levels, where numerous events attracting millions of visitors were hosted annually. Considering the size of the venue, a significant concern for the stadium management team was the safety and security of all attending visitors, performers and staff members during any given event.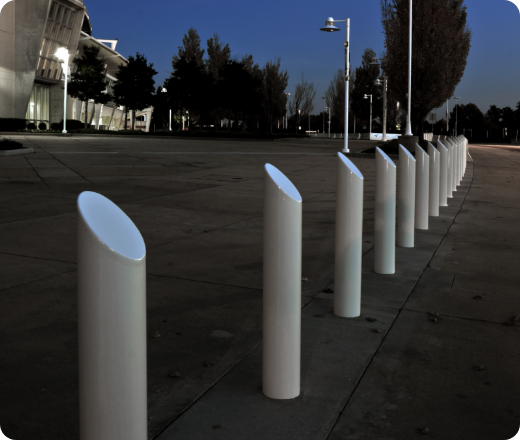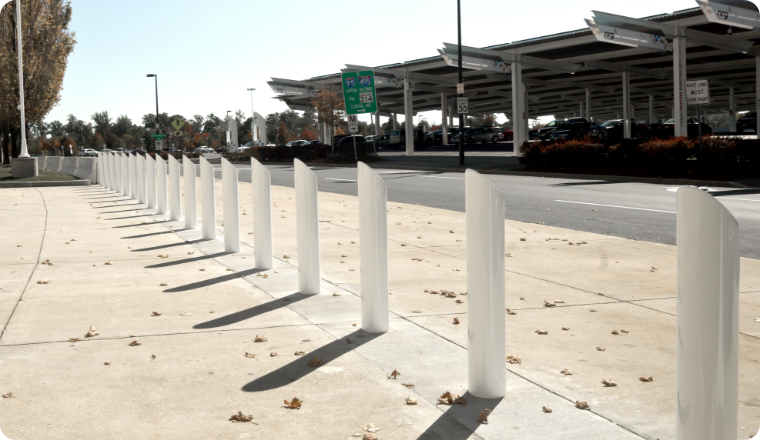 Customer Requirements
Engineered impact rated bollards to ensure optimal crowd protection in the near vicinity of the venue;
Aesthetically pleasing design;
Consistent siteline across product types;
Custom color match to existing site color palette;
Accessibility into the facility for moving large vehicles, objects, or other pieces of equipment.
Bollard Solution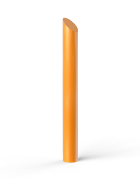 26 MaxiForce Fixed, Engineered Crash Rated Bollards (Custom*)

MFRN-RS5-N6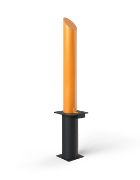 8 MaxiForce Removable Bollards (Custom*)

MRHP-RS5-HD6
Color (Customized)

RAL 9019
*This project required a Custom Bollard Solution.
If you are interested to learn more about our MaxiForce Custom Solutions,
feel free to get in touch with us
"MaxiForce is our 'go to' choice when we want our clients to have the best experience possible." — David Wachs, President, Concentric Security
Approach
To assure the safety and security of all visitors, the general contractor (Concentric Security, LLC.) chose a MaxiForce bollard solution. Formerly placed lines of concrete, "Jersey" style barriers, were removed and substituted with a more functional and visually appealing bollard solution. This provided a much better experience for crowds who were now able to walk between the bollards, rather than around or over the unsightly concrete walls that had originally been in place.
The MaxiForce bollard solution included both fixed and removable units for their design, functionality, and excellent durability. The project required an engineered crash rating on both the fixed and removable bollards; and the stadium management were adamant that the siteline of the product should remain consistent across all installed products. MaxiForce was able to deliver on all fronts, successfully meeting each of the customer's requirements. They provided a PE stamped/sealed engineered crash rating, the same attractive design for both the fixed and the removable bollards, and even customized product colors to match exactly with the facility's existing color palette.
Conclusion
"This project had an extremely tight budget and a very short window to be completed in. MaxiForce did an amazing job of providing nearly real-time design support, fabricating the products much faster than industry-standard lead time, and was also available during installation to answer any questions that came up. Largely due to the efforts of the MaxiForce team, the customer now has a durable, functional, and safe solution that they are confident will protect their crowds and their facility for years to come." — David Wachs, President, Concentric Security, LLC.
The shortcuts to everything you need. We are here to help!