How MaxiForce Encourages Healthy Living by Increasing Security Measures in Recreation Facilities
Project: Willamalane Park and Recreation District
Location: Springfield, OR
---
Overview
Willamalane Park and Recreation District maintains and operates 5 recreation facilities and 46 parks and natural areas totaling nearly 1,500 acres. Highlights include 10 waterfront areas, 29 miles of hiking and biking trails, 9 turf and 4 synthetic sports fields, and 27 playgrounds. Willamalane offers recreation programs to people of all ages and abilities. Providing them with a protected environment while complying with evolving regulatory and security requirements is always high on the District's agenda.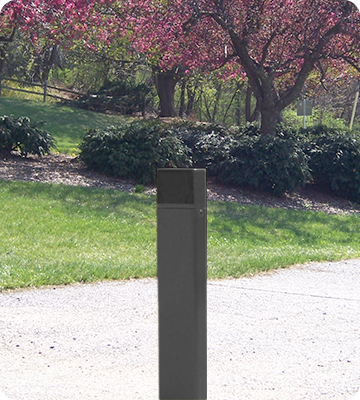 Customer Requirements
Collapsible bollards for easy access.
To keep out unwanted vehicles.
Aesthetically pleasing design.
To provide peace of mind to visitors using the facilities.
Bollard Solution
Approach
To secure the welfare of visitors at all times, while also providing fast and convenient access for maintenance staff, the District selected MaxiForce Collapsible Bollards, model MCSP-SS2-S. "We selected the MaxiForce bollards for their ease-of-use and thoughtful design. Our park and recreation district uses the MaxiForce collapsible bollards at neighborhood parks, sports complexes and at multi-use path trailheads. The collapsible design enables our maintenance staff to easily access paths and parks while keeping unwanted vehicle traffic out," shares A. Baldry, Building Maintenance Specialist II, CPSI.
The collapsible design allows for ease-of-access by emergency personnel if needed. Willamalane has multiple agencies that need access to their multi-use paths and parks. The collapsible bollards have locking pins that allow for multiple locks to be attached to make use easier and more efficient by the various agencies.
Conclusion
"I found MaxiForce to have great customer service and response time, with replacement parts readily available when needed." — A. Baldry
The shortcuts to everything you need. We are here to help!