Features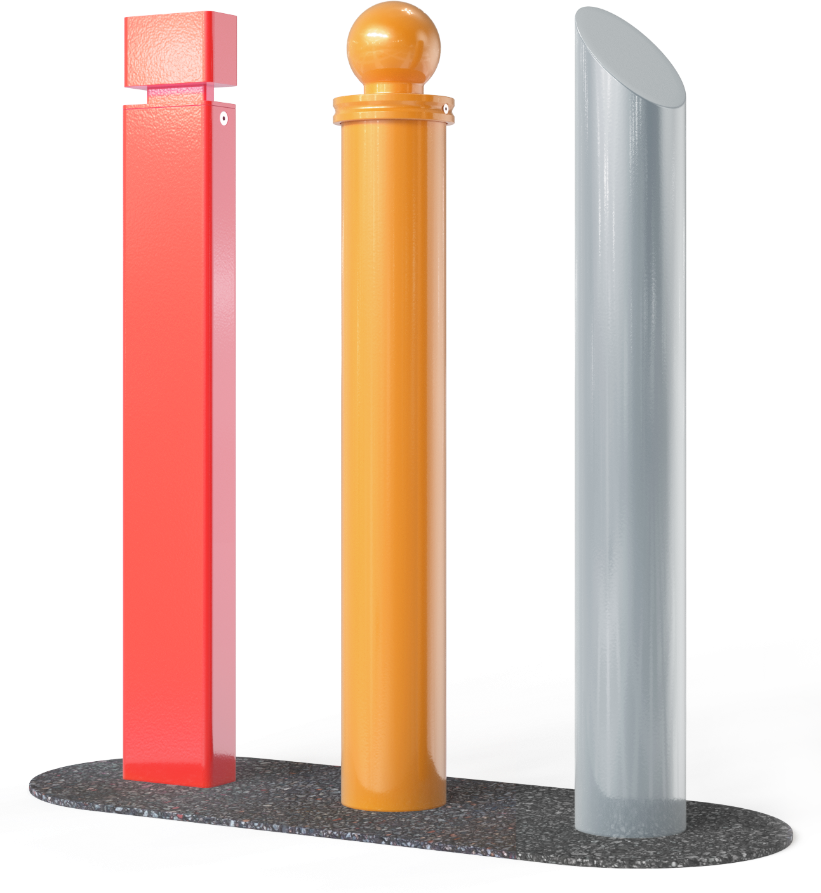 The best of bollard durability and design
Concrete reinforceable, for additional weight and strength
Available in diameters from 3" through 10"
Wide variety of styles and colors to match all other MaxiForce bollard lines
Ten different head style options
Custom lengths, materials, and wall thicknesses available upon request
Engineered to meet a variety of crash and impact ratings. Please, contact us to share your specific requirements.
Product Portfolio
Browse All Fixed Products
MFRN-RS1-N5

MFRN-RS2-N5

MFSN-SS1-N

MFSN-SS2-N

MFSN-SS3-N

MFRN-RS3-N3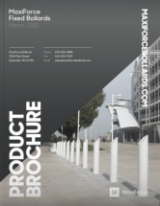 Get the latest
Fixed Product Brochure
Convenient Installation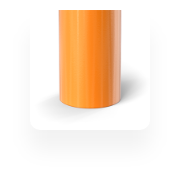 Standard
Fixed Installation

MaxiForce Fixed Bollards are produced as single, factory-complete units that are delivered completely assembled. The fixed bollards are installed directly into the ground without the need for a mounting base.
---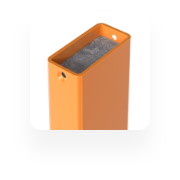 Concrete
Reinforced Installation

Some MaxiForce Fixed Bollard head options are removable, allowing the units to be concrete-filled for additional weight and strength when the installation calls for it. Once filled, the bollard heads can be reinstalled, covering the concrete filling and restoring the bollard's original aesthetics.
---
Easy Installation
MaxiForce Fixed Bollards do not require the use of bases for installation purposes. The MaxiForce Fixed Bollards are installed directly into a concrete foundation.

---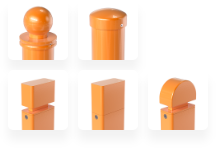 Multiple Head Styles
The MaxiForce Fixed line of bollards offers ten head style options: seven head styles for the round body bollards and three head styles for the rectangular body bollards, as shown. Head styles are available in bolt on and welded on styles. All bolt on styles are removable and interchangeable. *Note: Head style options vary based on bollard diameter.
---
Durable Fixed Body
All MaxiForce Fixed Bollards feature a durable, fixed body that is engineered and manufactured to last. Bollard bodies are available in rectangular shape, and in round sizes ranging from 3" up to 10". Custom lengths and wall thicknesses are available upon request.
---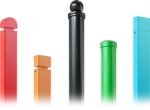 Wide Variety
MaxiForce Fixed Bollards offer numerous customization options – from the shape and size of the body to the color and final finish of the bollard.
Standard Colors
TIGER drylac
Apart from our standard colors,
MaxiForce bollards are available in over
80 colors & finishes.

All Colors & Finish Charts
High-Reflective
White

Safety Yellow

Black Semigloss
Silver

Roman Bronze
Matte

Black Matte
Haze Grey
OGF
Bengal Black
Glossy
Black Fine
Texture
Sizes
Rectangular Fixed Bollard Standard Height: 32'' above finished surface
Round Fixed Bollard Body Standard Height: 36'' above finished surface (head styles add additional height)
MaxiForce Fixed Bollards are available in custom sizes according to your needs.
For more information about custom orders, please contact us at:
[email protected]
Typical Applications
Crowd or building protection
Storefronts
Sidewalks
Permanent utility protection
Office buildings
Educational facilities
Playgrounds & parks
Military & Government facility
& more
Compliance

All MaxiForce products, material content and
manufacturing processes are in compliance
with industry codes, standards, and
performance-based measures.
In addition, we always offer a complimentary consultation service that supports your LEED certification efforts.
The shortcuts to everything you need. We are here to help!